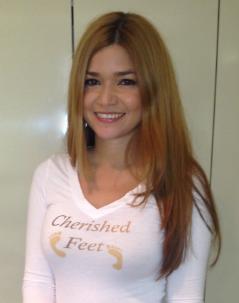 Karen Koeningsberg
Founder/President

Karen Koeningsberg was born and raised in Woodside, NY. She has a bachelor of arts in Psychology with a minor in Political Science from Marymount Manhattan College. Karen served in student government for her school and became politically involved by interning with Congressman Dana Rohrabacher and U.S. Senator Charles E. Schumer. Senator Schumer awarded her with the Fellow Leadership Award. Karen continued to work and collaborate with Presidents and CEOs of several corporations to promote clients, products, and marketing. She is heavily involved in charitable organizations that help make a difference. Karen's inspiration to create Cherished Feet came from her experience as a child traveling with her mother to the poorest parts of developing countries to provide clothing and shoes to abandoned orphans. Karen was inspired by her mother's passion to help children/families in need.

Karen's mom educated her on how important shoes are for foot protection. Not only does footwear provide hope but it also protects one's health. Karen decided to follow her mother's footsteps in the effort to try to make a difference. Her goal is increase global awareness by bringing people together. Children are our future and by providing them footwear, we are providing a path, for a brighter future.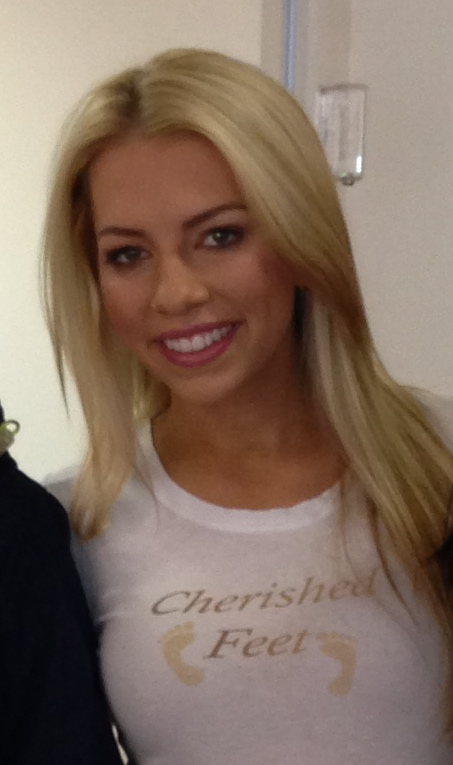 Lindsay McCormick
Ambassador
Lindsay McCormick is a sports broadcaster from Houston, Texas whose career has taken from hosting live events for Super Bowl XLIX to guest corresponding for Showtime at the most anticipated fight of the decade : Mayweather vs Pacquiao.
She recently hosted the stages for Super Bowl Sponsor SAP alongside Marshall Faulk in San Francisco, was a sideline reporter for the quarterfinals of ESPN's The Basketball Tournament and in 2013 hit the road with NBC's "Sunday Night Football" as their Social Host. Lindsay hosted the 2012 NFL Draft for CBS Sports, "The Fan"on Comcast SportsNet, and was a panel analyst for "Rip City Live." She also appeared on ESPN.com "Streak for the Cash" and "ESPN College Pick'em," MTVU's "The Dean List," and on TopRank.com covering the Timothy Bradley vs Jessie Vargas fight. Lindsay can currently be seen on the big screen opposite Shemar Moore playing a talk show host in the romantic comedy, "The Bounce Back."
She is pleased to be a part of Cherished Feet and supports the mission. Her goal is to grow and expand Cherished Feet throughout the community and beyond. To reach a broad scope of supporters and networks who can assist in the mission to provide footwear to underprivileged and impoverished children in developing countries.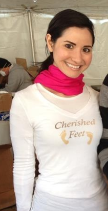 Melissa Chu
Director of Communications

Melissa Lynn Chu was born and raised in Elmhurst, NY. She currently serves the community as a nurse working with the neurosurgery, orthopedics and rehabilitation team. For the past 9 years, she has been involved with the care of geriatrics and young adults working in different nursing homes and assisted living. Melissa is currently working as a staff nurse at Elmhurst Hospital . Some of her goals are patient teaching, prevention and quality of care. Melissa is excited to be part of Cherished Feet and to help those less fortunate in our communities.